Spanish Rice
Ingredients: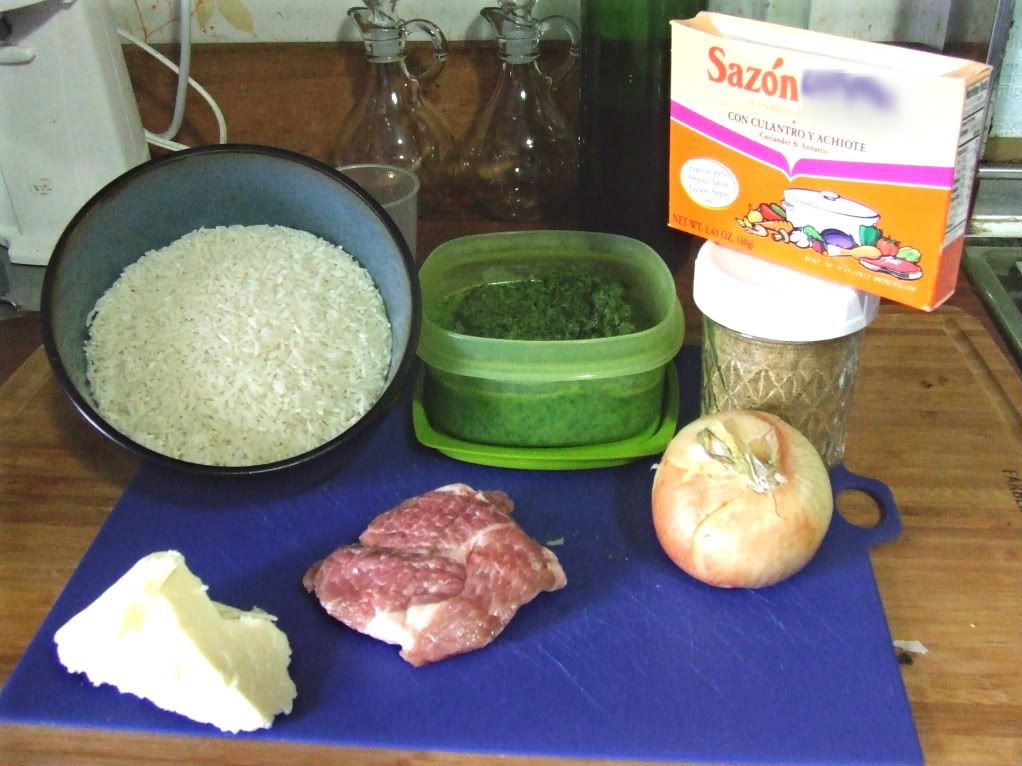 2in slice of saved pork, diced
¼ c diced onion
2 tbs butter
2 envelopes sazon
1 tbs adobo
2 c long grain rice
4 c water or veggie stock
2 tbs sofrito
In a med sized pot, sauté pork and onion in butter over high heat. Add the rest of ingredients except water and stir until the rice is coated. Add in the water or stock and bring to boil. Boil for 5 mins, reduce heat to low, cover and let cook for 15 mins.