Last spring my husband and I decided that we were going to buy half a pig. We live in farm country so getting really fresh meats is easy to accomplish. We called up the local pig farmer and for roughly a dollar a pound we received everything from spare ribs to ham hocks; sausage to freshly smoked hams and the best bacon you've ever tasted. I had quite a few roasts and was getting a little sick and tired of cooking in the slow cooker with sauerkraut so I went on the search for recipes. I found a number of good ones but everything seemed so involved. Finally I just adapted a couple of them so that the prep was quick, even though the cook time was long. I hope you enjoy it as much as we did. This has a few smaller recipes that go together to make the dish and each recipe will be posted separately.
Spanish Pork and Rice with Acorn Squash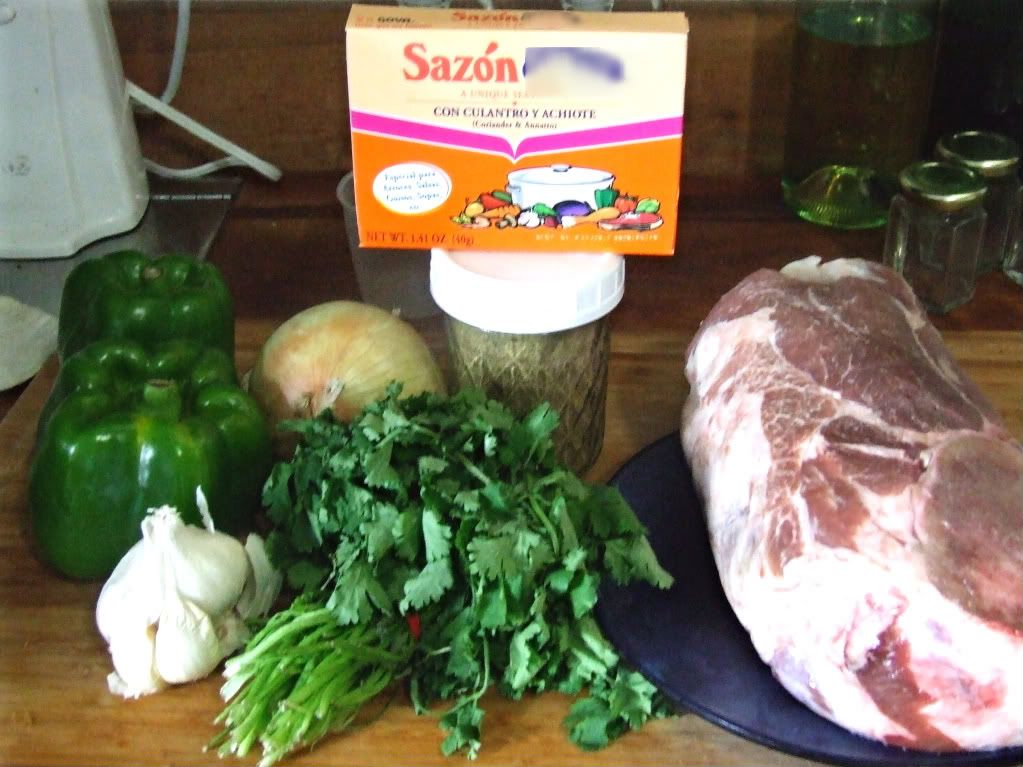 Pork Roast Ingredients:
¼ cup Sofrito

12 whole garlic cloves
3 envelopes of sazon seasoning
(found in the Mexican isle)
1 tbs adobo seasoning
4-5lb pork shoulder roast
Preheat oven to 300. Cut a 2 inch slice off your pork roast only if you are making the rice that goes with this dish. Make 12 slits in the top of your pork roast and place a clove of garlic in each slit.
Mix together the sofrito, sazon and adobo seasonings. Rub this over your pork roast.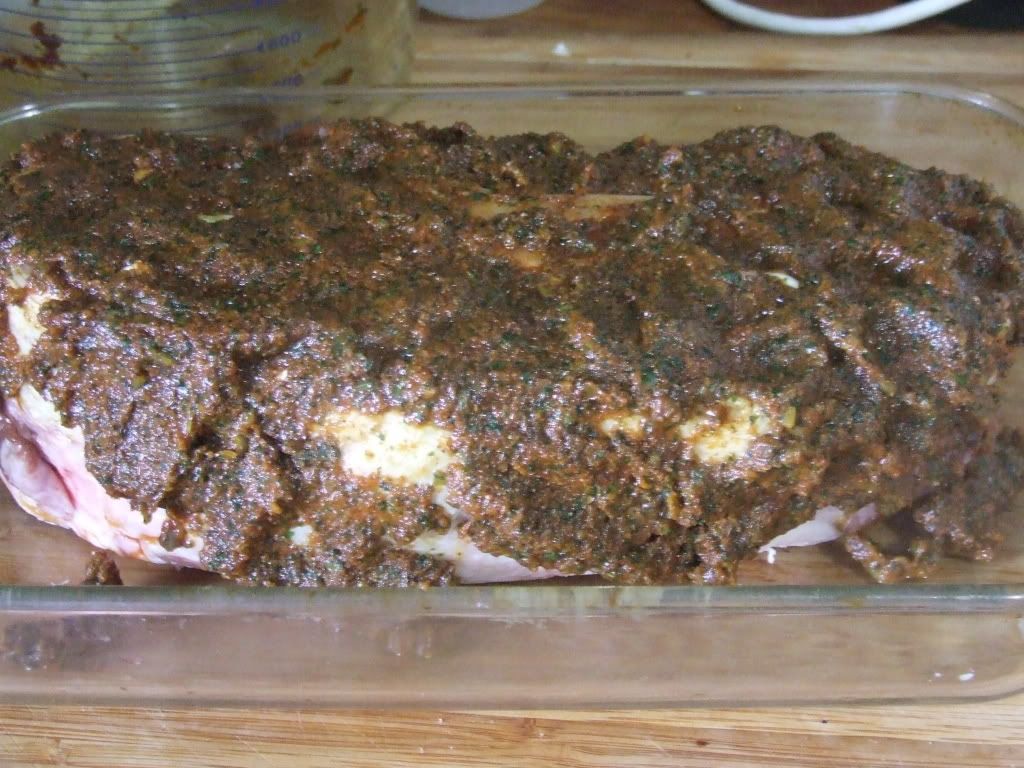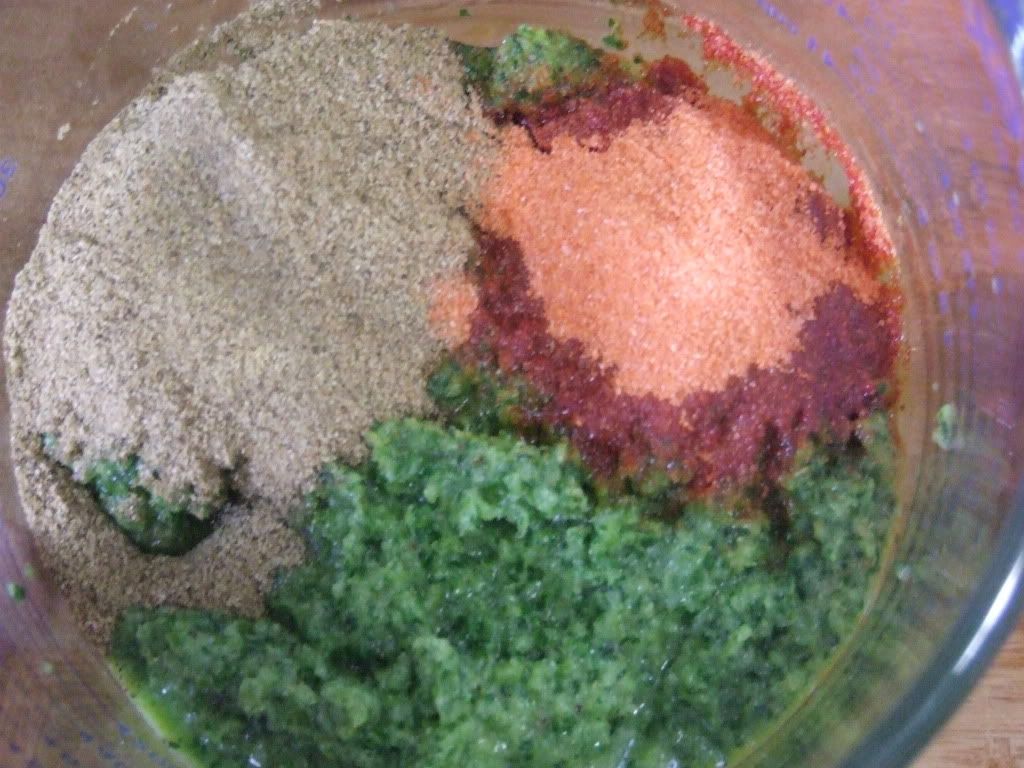 Place pork in a roasting pan, cover with foil and place in the oven to cook for 3 hours. Remove foil, turn oven to 400 and let cook another 30mins or until the pork forms a crispy crust. Serve this with
Acorn Squash
and
Spanish Rice