Hubby's been wanting soup since the weather has changed so I opened up the pantry and fridge and this is what I came up with.
Veggie, Barley and Beef Soup
Ingredients:
8 cups beef or veggie stock or just plain water
1 c barley (not quick cooking)
The rest is up to you. This time I used 1lb of ground beef, zucchini, carrots, onion, a can of diced tomatoes, a can of garbanzo beans and spices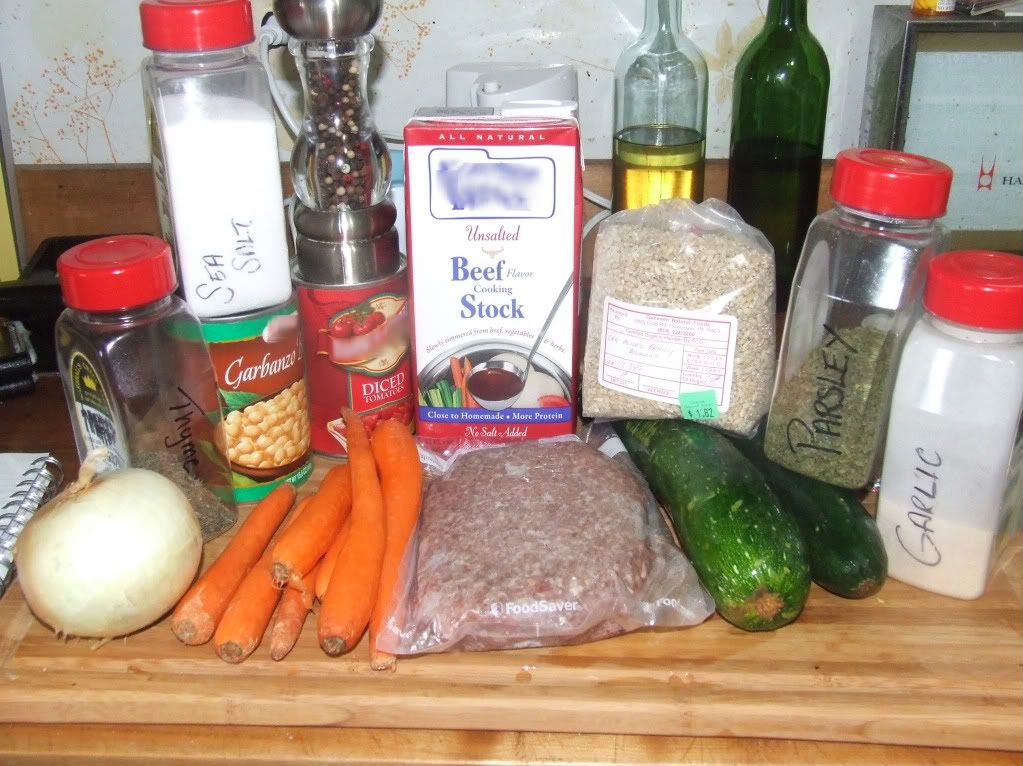 Directions:
Chop up your veggies.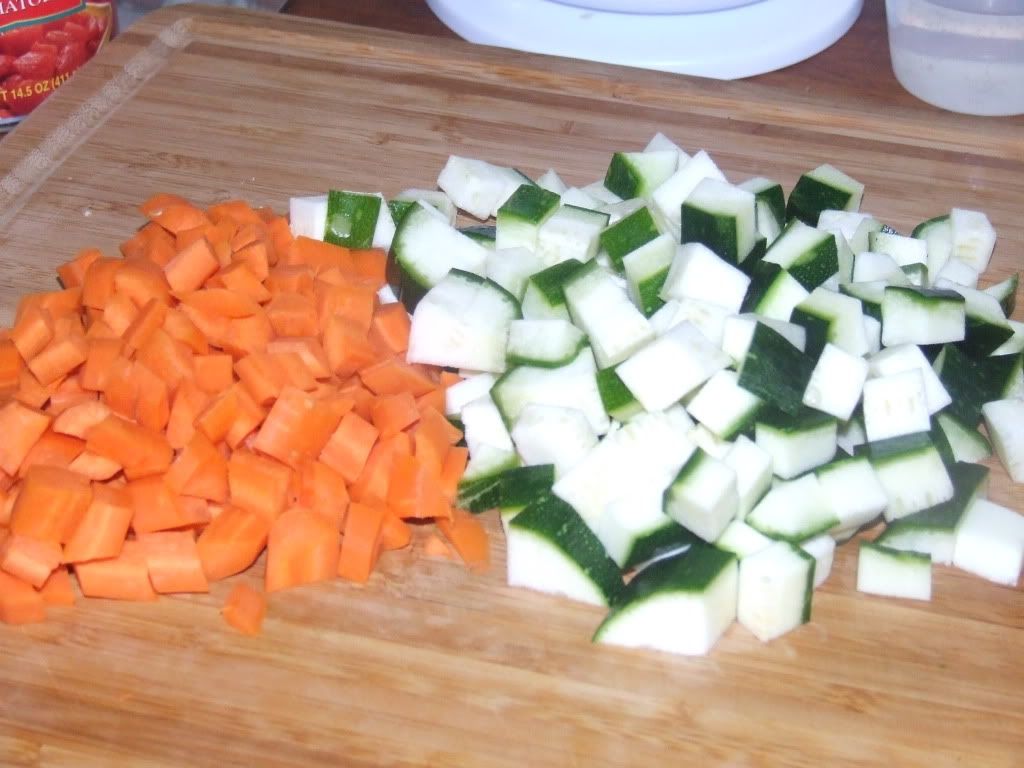 Add everything into your crockpot and cook on high for 5 hours or until the barely is cooked all the way through. For spices I used a pinch a salt, some ground pepper, 1 tbs garlic pwd, 1/2tbs parsley and maybe a tsp of thyme. You're spices will "float" at first but after cooking for a bit, they will be incorpated more.