Those words came from my husband the other night when I made a mexican lasagna. It was spicy, I'll give him that but it was pretty darn good too.
Mexican Lasa
gna
Ingredients:
3tbs Olive Oil
1lb of ground beef or chicken
2 tbs chili pwd
2 tsp cumin
1 small onion, chopped
1 can of black beans, drained and rinsed
1 c med heat taco sauce
1 c frozen corn
10 flour tortilla
1/2 lb cheddar
Add 2tbs oil to pan and cook the beef or chicken. Once it's cooked through add in the seasoning, onion, beans, taco sauce, and corn. Stir together.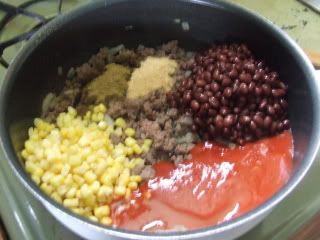 Coat a 11x9 baking dish with the last 1tbs oil. Cut tortilla in half. Build layers: tortialla, 1/3 meat, tortilla, 1/3 cheese, tortilla, 1/3 meat, tortilla, 1/3 cheese, tortilla, rest of meat, tortilla and rest of cheese.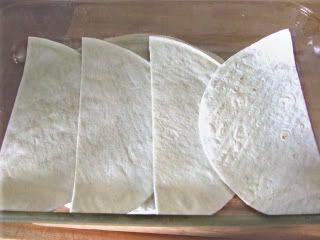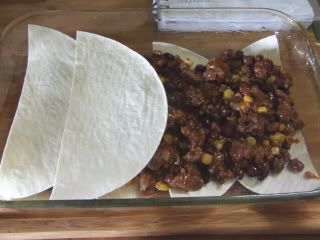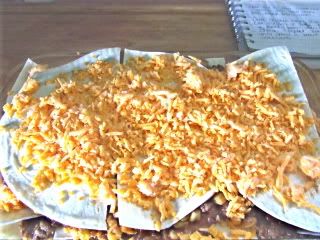 Bake in a preheated 350 oven for 15min or until the cheese is melted and bubblly. Serve with a tossed garden salad. Total time for this meal is about 30mins.