This was a pretty simple dish to make. Just throw everything in the crock-pot and let it go. It literally took me maybe 5 mins to gather my ingredients and put together. I made this dish yesterday and it was pretty good. The feta cheese in this dish is a must. It compliments and adds flavor to the chicken mixture. It's a one dish meal but I suggest adding a garden salad along side of it for some more veggie action.
The Ingredients:
2 lbs boneless, skinless chicken breast
2 cans (14oz each) diced tomatoes
1 1/2 c chicken stock
1 tbs oregano
1 tsp basil
1 tbs garlic pwd
12 oz box of couscous (preferably one with Pine Nuts)
1/2 c chopped Kalamata olives (I didn't use so it's not pictured)
4 oz feta cheese
Directions:
Cut up the chicken into bite size pieces and place in the bottom of a crock-pot.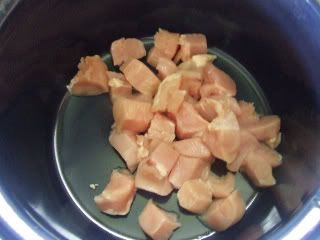 In a bowl combind the tomatoes, water and spices.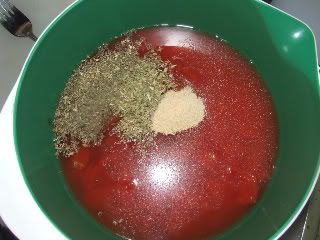 Pour tomatoes over chicken and cook on high for 2 1/2 to 3 hours or on low for 5-6 hours.
Right before you serve it, turn off the crock pot and stir inthe couscous. Let it sit for 5 mins.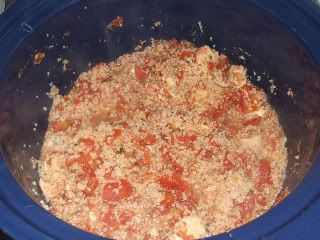 Serve on plates or in bowls with olives and feta cheese sprinkled on top.
This dish is great for a busy mom without a lot of time to make supper. I hope you all enjoy it!