Hi everyone!
I want to announce a new direction fore the Goddess of Cooking website. Don't worry, you're still going to get all the yummy recipes I have to offer but some of them are going to have a little twist. I'd like to introduce you all to my three new taste testers! These three wonderful girls are giving up their time to create the recipes I post for you all. This means that not only will you have my point of view but three others as well. I pride myself on creating easy to follow recipes for great food that anyone can do with success, however sometimes I wonder what seems easy to me, might not be so easy for some one else. With these new testers, I can be assured that anyone really can have success. They won't test every recipe, at least not in the beginning, but at least one a week will have their comments and maybe even some of their pictures. So lets meet these three wonderful women!
First is
Jessica
. She is a college student who, right now, runs a very successful blog design website. Some of you may even know her as she is the creative mastermind behind
The Frilly Coconut Design Shoppe
. In fact Jessica is the one that created the designs for both the Goddess of Cooking and my personal blog. She is one of the sweetest person you will ever know and is very dedicated not only to her design services but to her friends and family as well.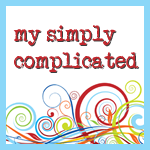 The next is
Loni
, a wife and working mother of the cutest little boy you will ever know. Seriously I love all his curly hair! She is another great person in my life who is always willing to help out a friend in need. She's sweet and caring and will always take the time to lend her shoulder if you should need it.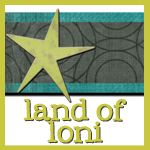 The last is
Jenn B
. Watch out if you ever cross this momma! She is so out spoken that she needs a disclaimer on her website! I love her tell it like it is attitude and know that if I ever create a sucky dish, she'll be the one to let me know!!
So those are my testers. Because of this new direction, and because I'm going on vacation for a bit, there will not be any new recipes until after my blogiversary. I'm sorry if this upsets anyone. I know some of you really look forward to the new recipes I post, but this will be an exciting change to the website that I hope you all enjoy!